Yuri Brigadir is an industrial design engineer. He possesses deep prototyping expertise, and is known for presenting practical solutions to tough problems in ways no one ever imagined previously. Yuri speaks four languages, enjoys creating humorous artwork, and can be found rock-climbing BC's mountain paradise.
Diversity drives competitive commercial innovation. Dolly Scarr is an inspirational diversity leader. Her practice is devoted to facilitating, team-building, and one-on-one coaching. She practices what she teaches and role-models deep authenticity in the workplace. The speed of competitive change can pressure teams to cut corners. When it starts, the cancer spreads. Dolly Scarr's key task is to be our torch against this darkness. Our goal is to build a progressive healthy team. She helps us stay true.
A Senior Executive with well over 20 years of Business Development and Marketing/Sales experience in Europe and Canada, Remco's passion is to assist businesses in realizing their strategic visions, to increase revenue streams and to lower operation costs. His business experience, holistic approach to business development and technical skill set is a strong asset to us. Remco's most significant business achievement to date has been to lead successful restructuring of a $7M company into a lean profit machine. He speaks 3 languages, and loves spending time with family and hiking with the family dog.
Daniel Pezely has designed, built and coordinated robust software systems' deployment since 1990. His career spans Main Street, Wall Street, Silicon Valley and now in Vancouver, Canada. Specializations include near real-time systems programming, large scale distributed systems, and integrating with diverse components such as involving Graph Theory and Natural Language Processing. Daniel enjoys family life in Vancouver's West End.
Principal industrial designer at Toronto's designforce.ca consultancy, Scott Grant brings over 25 years of design engineering insight and manufacturing business owner experience to OrbMB. He was our founder's senior year professional advisor at industrial design school. Mr. Grant's experience ranges from consumer goods and medical technologies to ruggedized military gear. He is a Board Member of ACIDO, and has been instrumental in the development of Industrial Design standards for Canada. Outside of work, he enjoys spending time with family, skiing, and the cottage. Scott Grant is an investor in OrbMB Technologies Corp.
Gordian Knot slicer, serial entrepreneur, spatial thinker, autodidact, polymath, synesthscientist.  David Huer develops practical solutions to extraordinarily complex 'first principles' problems, using an unusual ability to sort through vast constellations of clues.
Much of his focus has been to bootstrap progressive private startups. This is his eighth. He has been an employee in two other startups, coaches new founders, and is an investor in OrbMB Technologies Corp.
Robyn Blaber
Chief Technology Officer / VP Architecture
Robyn  brings 30years of business and systems architecture expertise to OrbMB. Robyn has either managed or acted as lead analyst/developer/designer to design and build ERP systems for private and public verticals. And he has designed and managed pipeline-processing systems for the Hubble Space Telescope (HST), Canada-France-Hawaii Telescope (CFHT) for Government of Canada's National Research Council (NRC) and the Space Telescope Science Institute (STSCI). Fun fact: Solving an 'impossible to solve' imagery glitch during repair of the Hubble Space Telescope optics misalignment. Languages: English. Currently studying the French language. When away from his keyboard, Robyn is an accomplished games author, master and architect; and a history buff who creates historical costumes from the 18th century, particularly styles once seen at the Court of Versailles.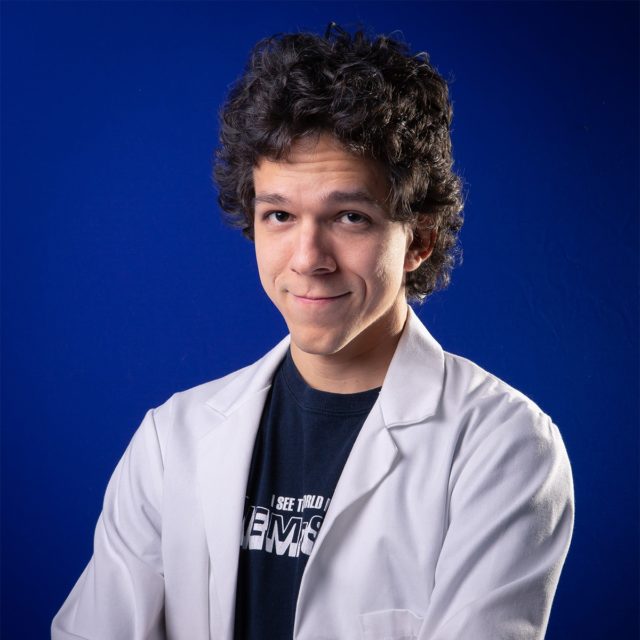 Tito Ferradans
Advisor, Content & Storytelling
Hailing from Brazil, Tito has spent ten years pursuing the dream of making films. After graduating from Film Production at University of São Paulo he moved to Vancouver, Canada to study Visual Effects. Tito is a tech guy, passionate for sci-fi narratives and with a sharp look for the visual aspect of a story. His work has been featured in several film festivals around the the world and on-line – most recently with the team creating The Age of A.I. narrated by Robert Downey Jr.. Tito speaks two languages and brings a deeply lived sense of visual storytelling to OrbMB.